Skip to Content
Making You Feel Right at Home
Tony's Pizza & Pasta Italian Restaurant is a family-owned restaurant in Bridgeville, DE that offers authentic Italian dishes to pizza and pasta lovers in Sussex County. We always serve our delicious food with a smile and make our customers feel they are at home. Read on to learn about our family and what makes our restaurant different from the rest.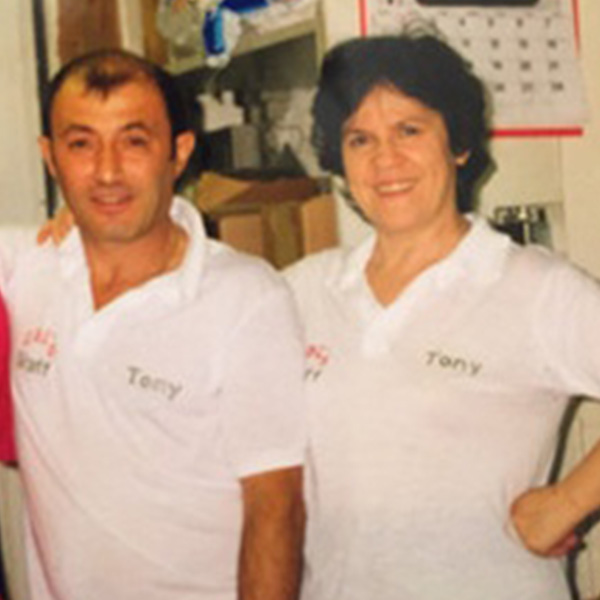 Antonio (Tony) & Rosa Carannante
Owners and Husband & Wife
"Our Pizza Man"
Forever in our Hearts
June 7, 1952 – December 31, 2017
He opened his first Italian restaurant in Newark, DE (Ciao's Pizza) in 1989. He then moved to Sussex County and opened Sal's with his brother in 1996. In 1997, he changed the name of the restaurant to Tony's Pizza & Pasta. The new building opened last May 8, 2014.
Today the tradition continues and grows. Salvatore & Nella Carannante and their 3 loving boys continue to work the family business, along with Lisa Carannante's loving sister.
Make a Reservation With Us Today